Jump to Recipe
Broccoli and Prawns stir fry is very popular in south Asia. Fresh prawns will add really good flavor to this dish.
Excellent serve with noodles or rice.
Broccoli and prawns make a perfect pair in Broccoli and prawns stir fry. Broccoli is packed with vitamin C which boosts your immune system along with fiber to keep you feeling full for longer, while prawns are a great source of protein for muscle growth. Both these nutritious ingredients can be stir fried together- with some garlic and ginger for added flavor!
In this article we will explore why Broccoli and prawns make such a good combination as well as the benefits that each ingredient provides on its own.
We hope you enjoy our Broccoli and Prawn Stir Fry recipe!
Broccoli and prawn stir fry: Broccoli for vitamins and prawns for protein
Flynote: Broccoli is a great source of vitamin C and fiber, which can help stave off illness as well as regulate bowel movements. Prawns are an excellent source of protein, which can be used by your muscles to create proteins and repair. Broccoli and prawns stir fry: Broccoli and Prawns combined!
Little bit about Broccoli
Broccoli is one of the most consumed vegetables in many countries. Broccoli has high nutrient value, especially vitamins A and C. Bro broccoli may be eaten raw or cooked, but the best way to eat it is steamed. Broccoli tastes great with prawns or smoked salmon.
Little bit about Prawns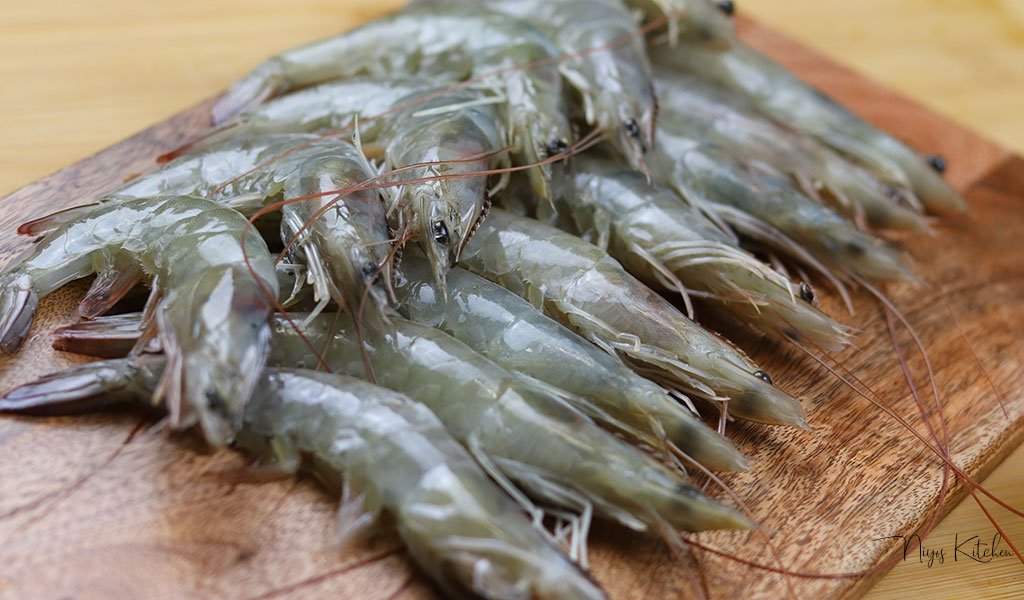 Prawns are a type of shellfish. They're closely related to shrimp, lobster and crab.
Prawns come in many shapes and sizes, but all prawns have one thing in common: the pincers on their heads that give them their name. Pincers can be used for defence or catching prey. Some prawns use the pincer to clean themselves by picking out parasites from inside their bodies. With pincers, they can also lock onto something – like a rock or seaweed – so that they don't get swept away by currents while hiding during low tide.
Prawns live near the water's surface where there is plenty of oxygen dissolved in it too! This means prawns can breathe tubes are also found on prawns! These tubes lead to the prawn's gills, which are used for breathing.
Broccoli and Prawns Stir Fry Recipe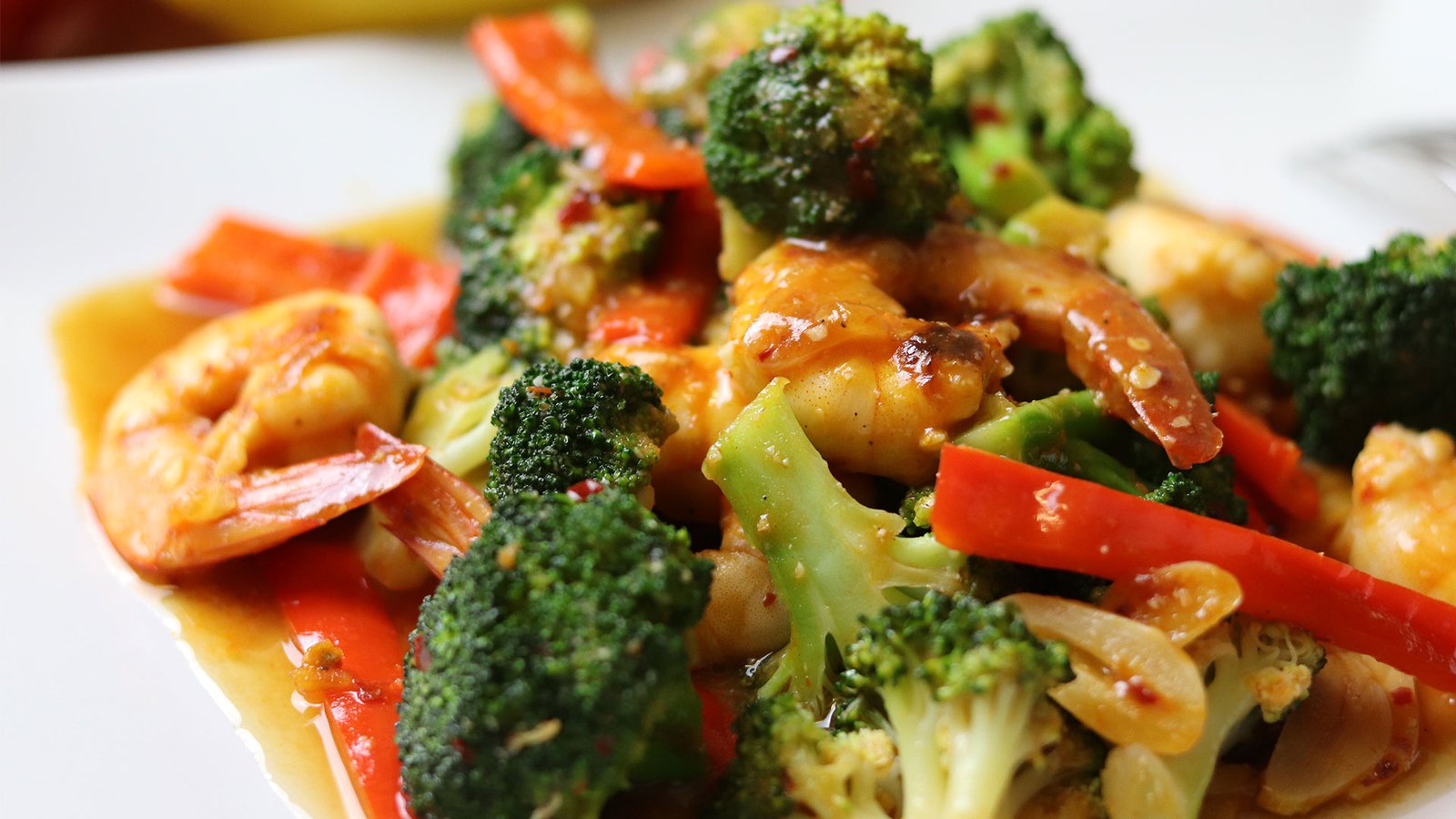 Broccoli and Prawns Stir Fry
Broccoli and Prawns stir fry is a very healthy recipe. Very easy to cook and takes less than 15 minutes to prepare.
Ingredients
7 – 8

Fresh Prawns

Peel of the shell

300

g

Broccoli

Cut & Wash

½

tsp

Salt

or to taste

½

tsp

Pepper

Powder

1

tsp

Lemon Juice

1

tbsp

Olive Oil

1

tbsp

Butter

12-16

clove

Garlic

cut 4-5 slice

1

tsp

Chili Flakes

3

tbsp

Tomato Paste

1

tsp

Garlic Powder

100

g

Sweet Chili or Bell Pepper
Sauce (Dressing)
3 – 4

clove

Garlic

Chopped

2

Shallot

Chopped

2

tbsp

Soy Sauce

1

tbsp

Sugar

Brown

1

tbsp

Cornflour

2

tbsp

Water
Instructions
Marinating the prawns
Peel the prawns shells except the tail.

Add the prawns, lemon juice, black pepper and salt in to a bowl and mix them well. Then set aside.
Making the Sauce (Dressing)
Add garlic, shallot, soy sauce, sugar, corn flour and water into a small bowl and mix well.
Let's Cook
Boil the water and dip the broccoli about 2 minutes. Don't over cook the broccoli. And set aside.

Heat a pan on medium heat and add olive oil. When oil start to shimmer, Add butter and garlic and stir.

Add prawns to the pan and cook about a minute until prawns color start to change into red.

Then add chili flakes, Tomato sauce and garlic powder and mix well.

Add sweet chili and broccoli and mix them gently.

Finally add the sauce (dressing) to the pan and mix all together and cook about 1 more minute.

Serve with rice or noodles and enjoy.
Video

DID YOU MAKE THIS RECIPE?
Please let me know how it turned out! by leaving a review below. Or snap a photo and share it on Instagram [ be sure to tag me @niyoskitchen & hashtag it #niyoskitchen ]
I am so excited to hearing from you.
Other Recipes You Might Interested: